Members of the board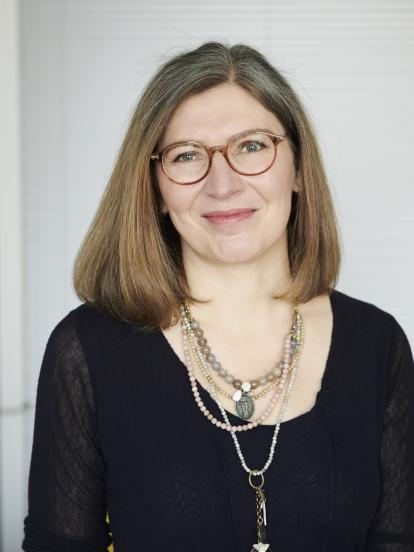 Anna Baijars
I am the CEO and publisher of the publishing company Gummerus. I have an MA degree, with a major in general literature. Due to my work, I have several Finnish and international honorary positions in the publishing industry. As chairman of the board of the Finnish Institute in Paris and as a member of the board of the Finnish Institute in London, I have been able to promote the entire cultural sector. Enabling the work of artists has been my guiding star during my whole career, and as chairman of the board of KAAPELI, I do feel that I am fulfilling my calling.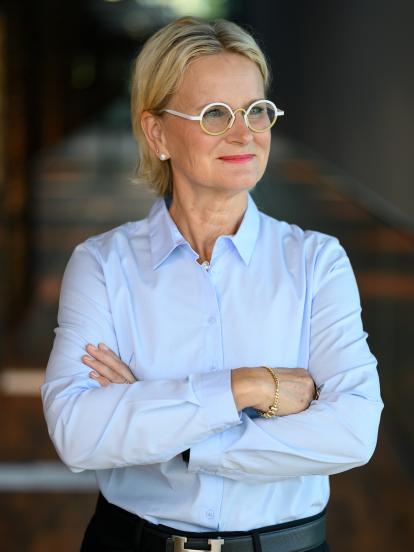 Marja-Leena Rinkineva
Since 2011, I have been working as a Director of Economic Development in the city of Helsinki. I have been responsible for the business and innovation policy, entrepreneurship and immigration and employment matters. In addition, I have been responsible for developing the city's events during 2011–2017. I am a member of several boards, and since 2021 I have been the vice chairman of the board of KAAPELI. I have a bachelor's degree in law; eMBA and a Master in Law. I live in Töölö so it is easy for me to participate in various cultural events. The sea is especially important to me, and I am happy whenever I get to spend time by the sea surrounded by my family.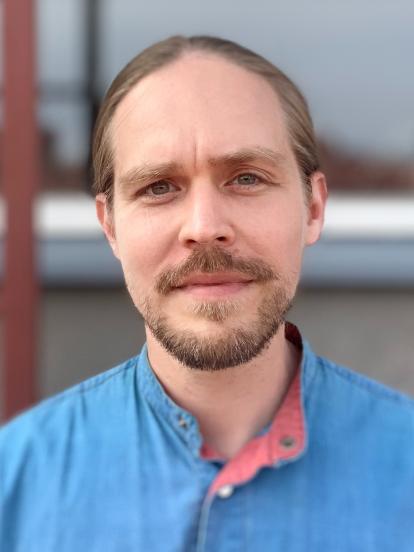 Markus Koistinen
I am an interior designer and furniture designer based in Helsinki. I work at N10 in Vallila, where I have had my studio since 2013. My specialty is wooden furniture and prototypes, which I design and implement in collaboration with local architects, artists and carpenters. Currently, I am interested in promoting crafts culture in the urban environment as well as utilizing digital tools in design. In N10, in addition to my own studio, I have been involved in founding Kästinen Wörkshop community workshop and Vallila Brewery.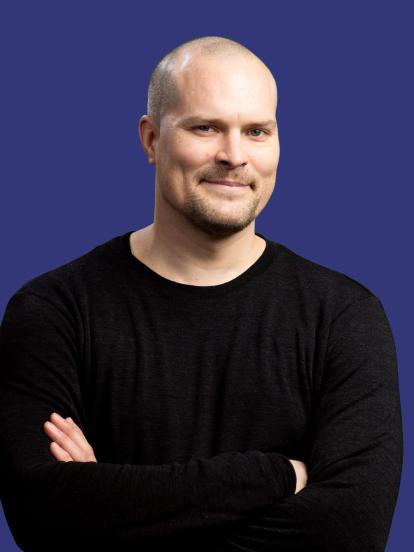 Jarkko Lehmus
I am in charge of operations for Cirko – New Circus at Suvilahti in Helsinki. My job also includes dramaturgical work in support of Cirko's resident artists. My professional experience extends from physical theatre to neoclassical ballet and from conceptual performing art to commerce productions in around 30 different countries. Despite my job title, my focus is on imagination, emotions and empathy. As well as being educated as a performer, I have an MA in dramaturgy from Goldsmiths College, London and an MA in Arts Policy and Management from Birkbeck College, also in London. I spend my leisure time with my family, in the sauna and freediving.

Miia Pasuri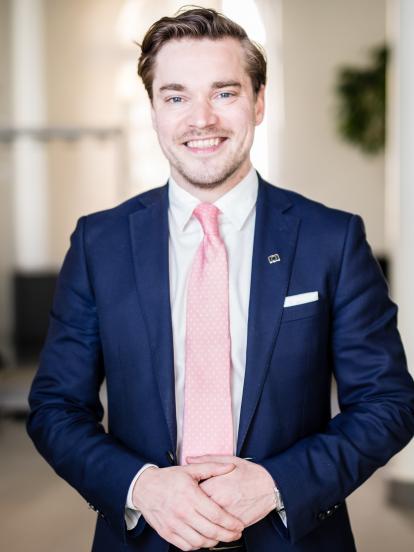 Dimitri Qvintus
I have been a board member of KAAPELI since autumn 2021. I work as a director of the large international company Bayer, and my area of responsibility is public affairs in Finland. Prior to my current position, I was a special assistant to Prime Minister Antti Rinne and Prime Minister Sanna Marin. For the past ten years, I have held key political positions, working in three governments in 2011–2020. I am the chairman of Social Democratic Party's Swedish-speaking district. In my free time, I play the piano and the church organ, exercise, write poems, do forest work and sing in the Student Union Singers.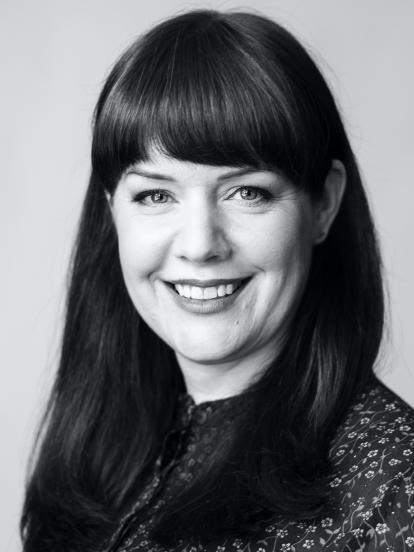 Pauliina Saares
I work at Miltton as a leading expert in strategic communication and sustainability. Prior to the communication work, I have worked as a special assistant to MEP Heidi Hautala, as the head of international affairs in the Green Party and in the organization sector with lobbying issues. I have a master's degree in political science. I have been a board member of several associations and companies, and I have also experience in honorary positions in the cultural sector and urban corporations as a board member of Palmia and Helsinki culture and leisure board. I became a member of KAAPELI's board in autumn 2021.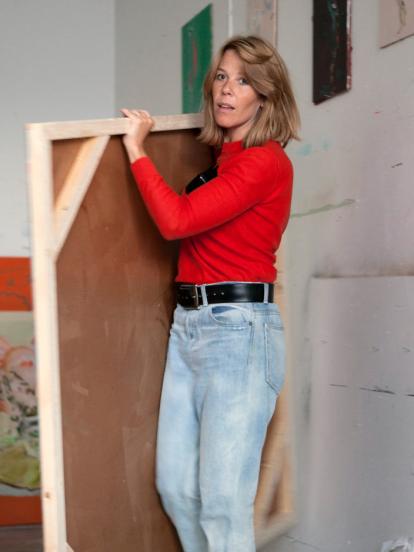 Anna Tuori
I am a painter and I have studied at the Academy of Fine Arts in Helsinki (University of the Arts Helsinki) and L'ENSBA in Paris. I have had a work space at Cable Factory since 2007. In addition to my work as an artist, I have held various honorary positions. The first one I had when I was 10 years old and was a student member of the board of my school, and my most recent positions include a board member of the Emma Museum and the art committee of the Saastamoinen Foundation. In the board of KAAPELI, I represent the tenants. I quite like arts, food and societal issues. Sleep is also important to me.